Los Colores de la Música
Password: berlin2018
Romero, Sergio (2018) – Los Colores de la Música – (Teaser V 1.0)
Notas de producción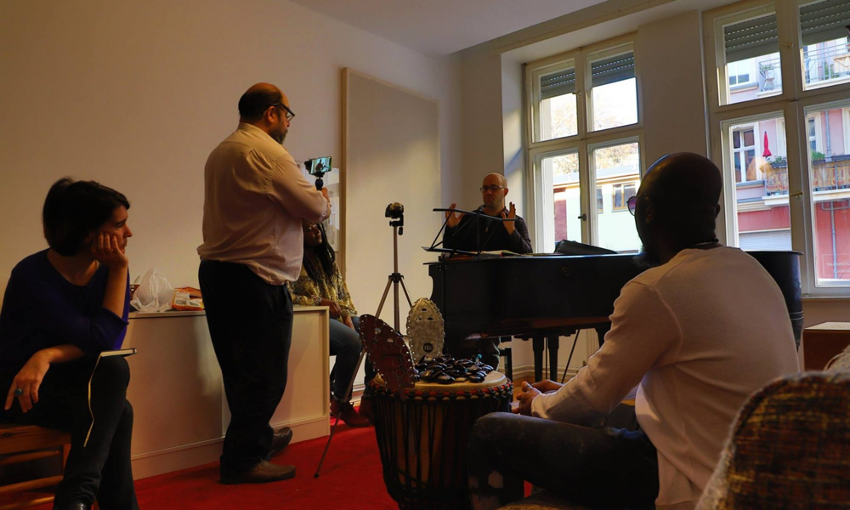 Grabando un ensayo del Ensemble UGO – Berlín 2018
Viajé a Berlín en 2018 con intenciones de grabar el «teaser» de mi nuevo documental para comenzar el proceso de co-producción y financiamiento. Llevé dos smartphones – un Samsung S8+ y un Motorola G3, micrófonos Røde VideoMicMe (boom) y SmartLav+ (Lavalier), un minitrípode / manillar con un adaptador para smartphone y un power bank potente, de 20.000 mAh. El equipo que usualmente llevo en mi «bolsito» de cámara.
Tomé la decisión de dejar mi DSLM Panasonic GH4 y las lentes, para viajar liviano y tranquilo. Había leído sobre el Berlin Festival of lights, una semana en que toda la ciudad se ilumina por mappings sobre 150 edificios emblemáticos. Me pareció el mejor escenario para hablar de la sinestesia de mi personaje principal, el compositor argentino residente en Berlín Rodrigo Maturana.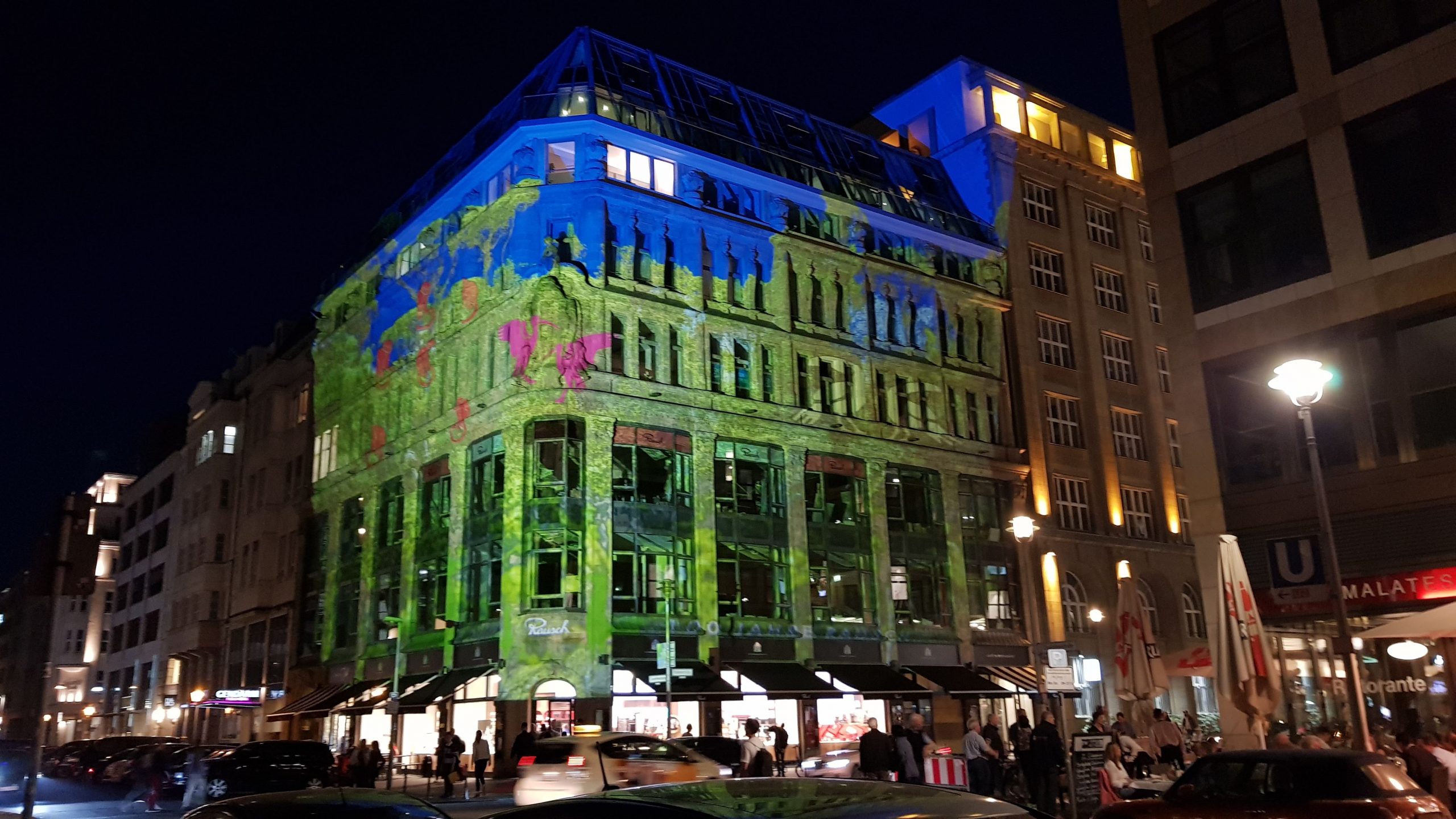 Mapping sobre un edificio durante el Berlin Festival of lights
Rodrigo quiso hacer la entrevista principal en el Volkspark Friedrichshain.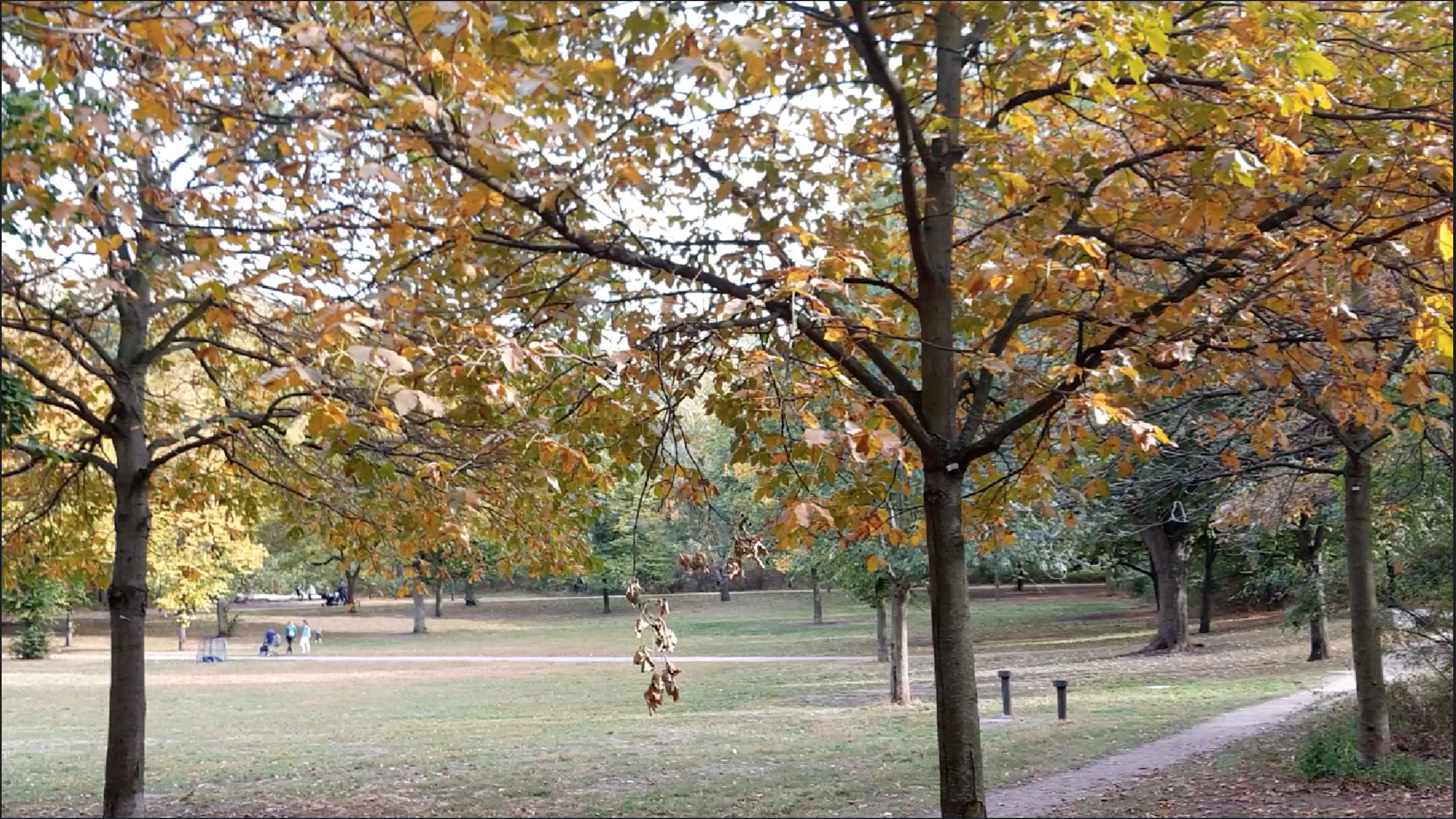 Otra parte importante está tomada en la Generazeth-Kirche durante uno de los ensayos del Ensemble UGO, un ensamble de música contemporánea multicultural que fundó Rodrigo. Aquí usé ambos smartphones – el Motorola con el lavalier y el Samsung con el boom – para registrar imagen y sonido. Trabajé con la luz disponible.
Ensayando en Genezareth-Kirche, Berlín.
Finalmente, y dados los testimonios centrales del compositor, decidí grabar imágenes del Festival y de mis trayectos por la ciudad.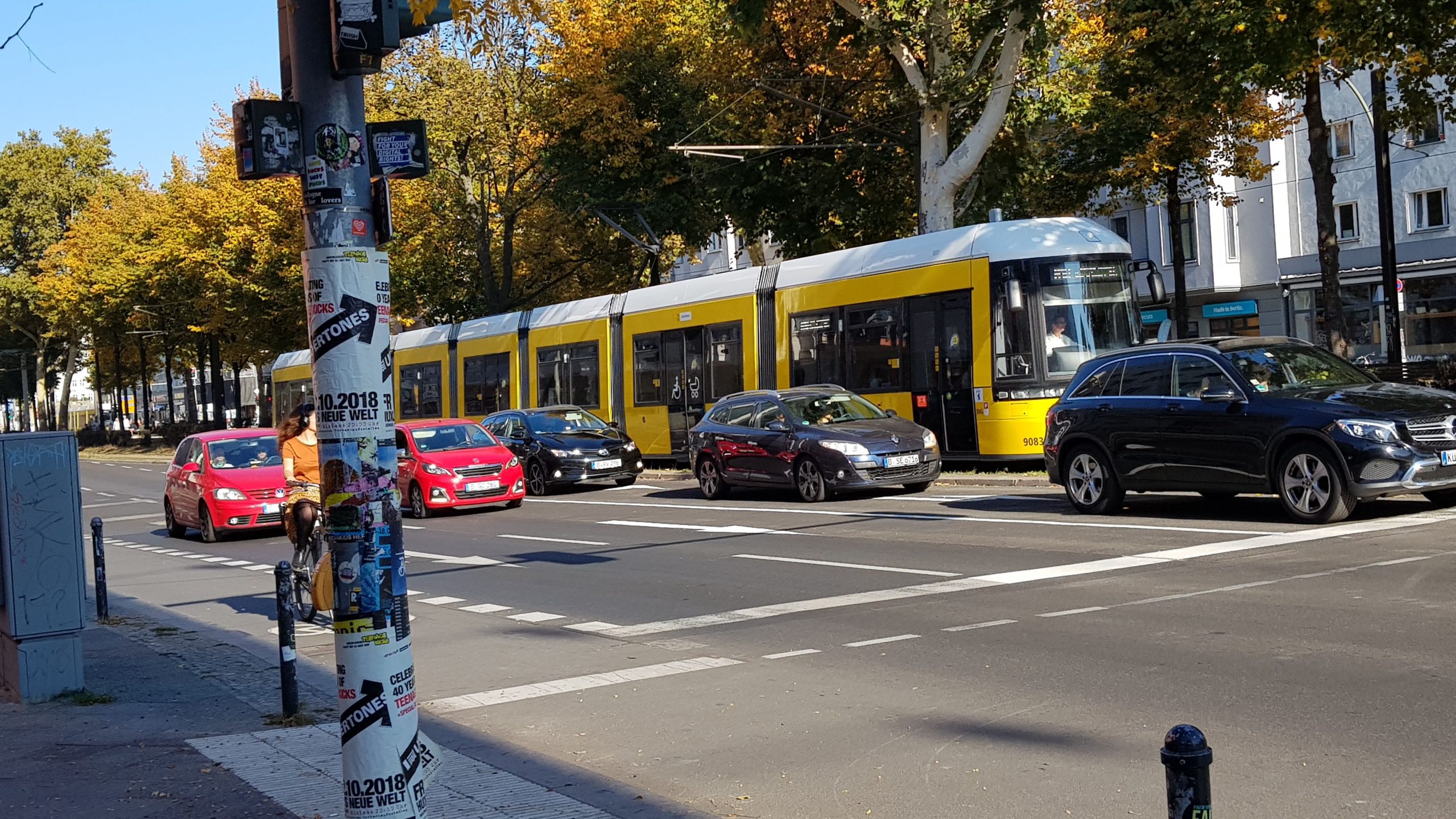 Tram en las calles de Berlín.
Viajes en tren y en tranvía, que también son significativos para Rodrigo en tanto son tiempos en los que se inspira, lee y compone mientras se desplaza para dar clases de piano – otra de sus ocupaciones aparte del ensamble. Allí aproveché la estabilidad de desplazamiento de los medios de transporte de la ciudad y, apoyando el smartphone contra la ventanilla, grabé varios planos en movimiento.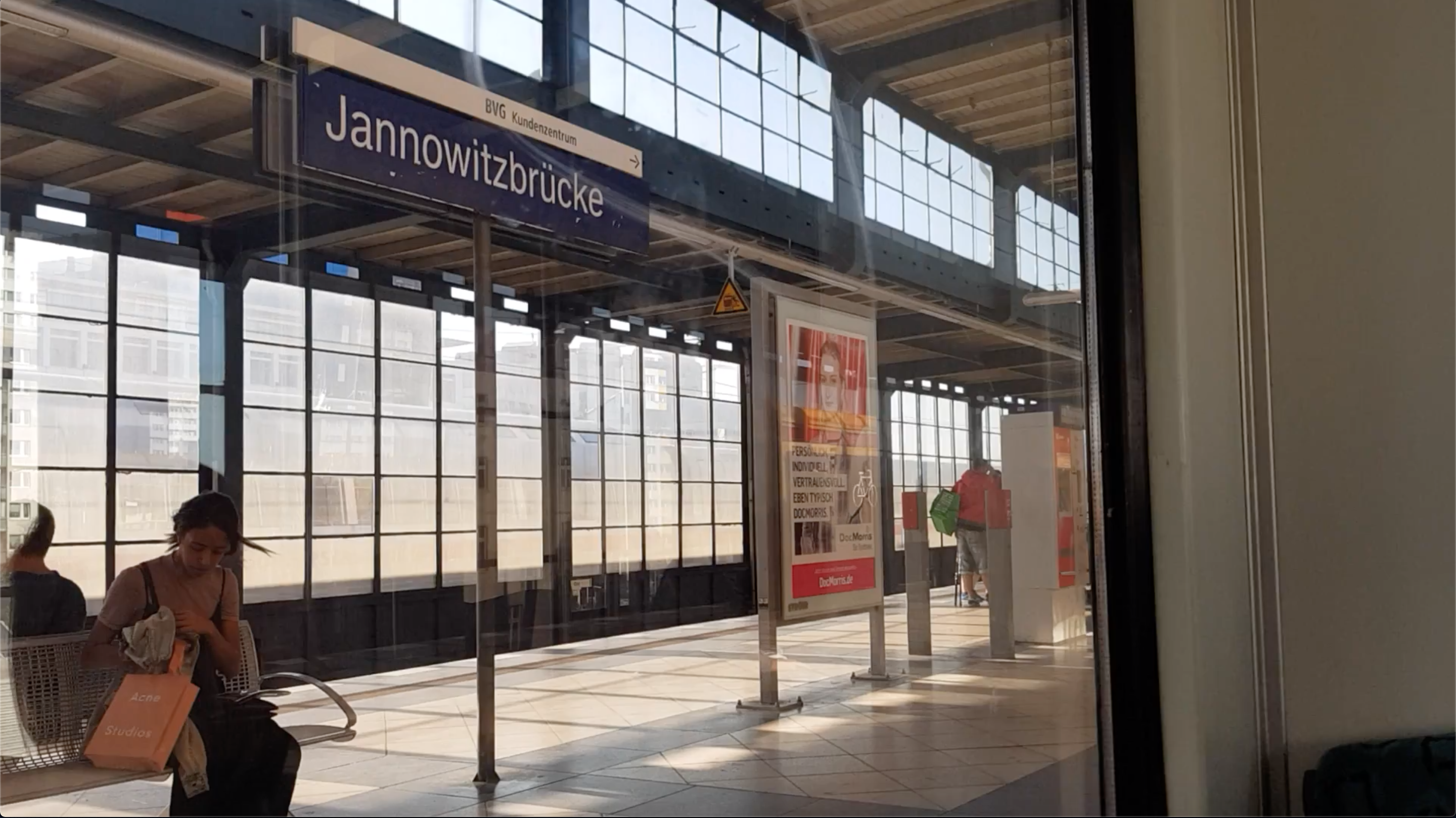 Llegando a Jannowitzbrücke (S- und U-Bahnhof), Berlin.
La edición y postproducción de video y sonido la hicimos ya de regreso en Mendoza.